Ideal System Solutions, Inc. President, Elise Hernandez, has not only been recognized on CRN's 2019 Women of the Channel List, but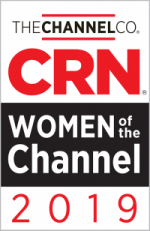 has also been recognized as a "Power 30 Solution Provider" where 30 out of 693 women are selected. 
CRN's 2019 Women of the Channel list honors influential women leaders with exceptional expertise and vision who drive channel growth and innovation.  It is highly regarded as the definitive guide to the most powerful women in the channel and Elise is one of them!
Congratulations to our President and CEO, Elise Hernandez!