"Ideal" (defined as constituting a standard as of perfection or excellence)
"In providing care for patients in a private medical practice for almost 20 years, one can have some challenges especially with regards to IT/IS services.  One year ago we were at a major crossroads.  Having been established previously with two hospitals IT services and private IT vendors we searched for the right fit "the Ideal" vendor.
We needed a quick, sizable migration, a smooth implementation of software and hardware and provisions for ongoing monitoring and support. They reassured us it could be done and they'd like to be the one to do it . . . with us.  And they did!
Every step of the way we were communicated with and up-dated as the process evolved.  Starting with their sales, speaking a language we could all understand and having a genuine interest in what our needs were was a great place to begin.  The technicians have been exceptional, bringing timely solutions and making recommendations.
They fit the definition of their name and have earned our business and our trust.  We look forward to a relationship that continues for years to come.  Their expertise allows us to spend our time doing what we do best, helping create families."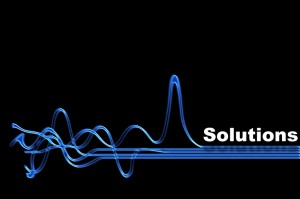 Minnesota Fertility Clinic, Administrator
Law Enforcement Case Study
When we first purchased the Arbitrator software and equipment, through a public safety grant, there were no provisions for back end equipment, i.e. servers, wireless, storage.  The decision was made to repurpose one of the new video recorder servers and storage that were installed during phase 1 of the internal camera system.  At the same time the Technology Department purchased a name brand access point for video uploads.
The device was purchased with the assumption that a certain number of videos would be recorded in a typical shift.  After a very successful implementation we quickly learned that the number of videos and the length of video were under estimated, leading to long waits for video uploads.  Upload times with the old access point varied from 30 minutes to several hours.  This created a larger problem when squad cars had to leave to respond to calls before all of the video was uploaded.  This created a backlog of video on the Arbitrator and even longer upload times.
After seeing the slow upload speed, the Technology Department researched solutions for uploading video faster.  The solution was to purchase a very powerful access point with 8 directional radios at the cost of $5,000.00.  During the testing phase of the new product we were able to upload 16.5 hours of video in 53 minutes.  This would have been more than 5 hours with the old access point.  With the new access point we are able to accommodate multiple squad cars at the same time saving hours of staff time.  The return on investment of $5,000.00 is less than 1 month.  The average hours of labor saved in a 24 hour shift with 15 patrol offiers is 7.5 hours with an average wage of $55.00 which is $412.50 per day.
Once purchased, the high speed Access Point will not require any 3rd party costs associated with its operation, and the maintenance and replacement costs for this equipment will be added into the MIS replacement fund, and in turn, charged to the Police Department over a 6 year term.
Patrick Mylan
Technology Manager
City of Inver Grove Heights