Ideal System Solutions, Inc. (Ideal) is one of the fastest growing diversified information technology solutions providers in the US serving federal, state and local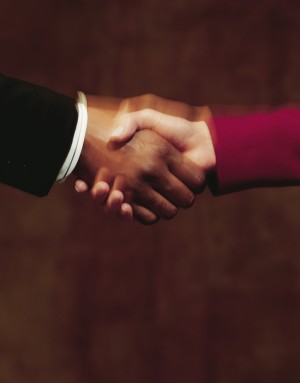 governments, educational institutions, system integrators, prime contractors and commercial entities.
Diversity Initiatives
Ideal System Solutions, Inc. believes in creating an inclusive environment by placing priority on the value of what our employees bring to work from their life experience, training, education and culture. Our dedication to diversity and human equity is rudimentary to our organizational success.
Some of our diversification goals include:
Promotion to our employees, customers and partners of a conscienceness that is inclusive and reflective of the markets we serve
Promote diversification as an essential element to our corporate culture
Incorporate partnerships and network with organizations embracing diversification with a global perspective
Ideal System Solutions, Inc. has made a commitment to its employees, customers, partners and community to maintain and continue to enhance a corporate culture that practices diversification at all levels.
The Ideal Environment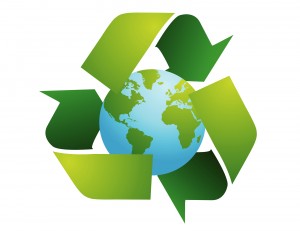 Ideal System Solutions, Inc. has joined the growing number of companies that promote environmentally friendly activities.  IdealSystem Solutions, Inc. will help customers meet or exceed federal or corporate mandates regarding green initiatives.  In addition, Ideal will assist customers in developing a purchasing strategy to optimize environmentally friendly product acquisition.
Several of Ideal's partners have embraced the increasing need to provide products that will make a minimal impact on the environment.  Hewlett-Packard, Dell, and Lenovo are just a few of the manufacturers that have products that meet or exceed performance criteria established by the Electronic Product Environmental Assessment Tool (EPEAT) registry.  These products include desktop computers, notebooks, and monitors. Ideal continues to search for solutions that will reduce the impact on our environment.
In addition, Ideal has implemented a number of internal company policies to help protect the environment.
Ideal's environmental solutions include:
Performance Assessments and Diagnosis
Infrastructure Energy Cost Savings
Energy Efficiency Improvement
Overall Environmental Impact Reduction
Energy Management Support Services
EPEAT® Channel Partner Program Member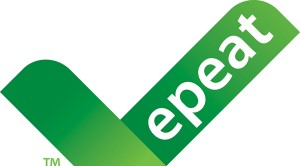 As an EPEAT Channel Partner, Ideal System Solutions, Inc. leverages the EPEAT Registry to gain insight into the credible environmental ratings for electronic devices.  EPEAT is the definitive global rating system for greener electronics.  Thousands of products designed to meet stringent environmental criteria are registered in EPEAT, the leading resource for finding technology designed to minimize impact on the planet.
Ideal feels a responsibility to do whatever we can to strengthen and empower our customers with tools, resources and knowledge that will help them achieve their environmental program goals " this is where being an EPEAT Channel Partner can sincerely help," said Elise Hernandez, President of Ideal System Solutions, Inc. "We are fortunate to have an entity like EPEAT where we can go to a single, credible resource and attain information regarding green products and ratings.  Ideal continues to commit to enhancing our environmentally-friendly purchasing goals and programs, and EPEAT provides the resource that allows and assists us in further developing these initiatives."
Our Values
People, Passion, Process and Partners
Fostering relationships with clients, employees and our community that arebuilt on trust, integrity and mutual respect;
Developing a corporate culture that empowers employees to reach for excellence, individually and as a team member.
Passion . . . We believe in:
Striving for excellence and innovation in all we do;
Approaching each project with a client-centric and results-driven approach that focuses on ultimate satisfaction.
Process . . . We believe in:
Constructing an organization built upon a solid infrastructure that is integrated, secure, and reliable;
Adhering to a systematic and process-driven customer management system that is replicable, efficient, and flexible.
Partners . . . We believe in:
Building a long term relationship with our clients as their trusted technology partner;
Selecting providers that are reliable, industry-leading and innovative.