In the "Ideal" World . . . your information technology partner will provide advanced data storage solutions that will reduce costs, simplify storage management, and enhance information availability.
Today's business and technology environments are generating more data than ever before.  The people and the systems that rely on this information also require fast and continuous access to this data.  That's why it is imperative to build an efficient information infrastructure that lets you store, protect, optimize, and leverage your information—from a single e-mail to any of your production databases.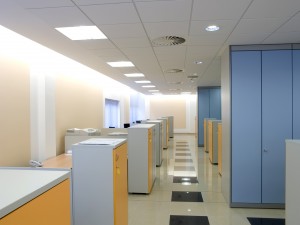 Let Ideal System Solutions Inc. be your technology partner to provide data storage and data infrastructure solutions for Disk Arrays, Storage Area Networks (SAN), and Network Attached Storage (NAS).
Efficient Data Storage provides:
Minimizes risk
Increases productivity
Improves data protection
Controls costs of data retention
Manage more data, more efficiently. You'll keep your information available and secure—and be ready for growth.  This includes e-mail, digital audio & video, medical images, photographs, financial records, etc.  All of this data must be quickly and safely stored.  Providing hardware and service solutions for this growing demand for data storage is why we focus on providing our customers with superior support services.
To learn more about our Storage and Data Center Solutions please contact us or call 888-696-1044