Just Pick Up the Phone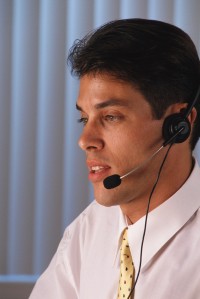 How much is it worth to your organization to receive help when you need it?  Sometimes it is the difference between getting that task, project or bid completed on time, or missing your deadline.  Face it – that equates to real dollars and cents.  At Ideal System Solutions, Inc. (Ideal), our Help Desk is available 24 hours a day, 7 days a week, 365 days a year because you never know when you will need us!
Fixed Monthly Rates / Immediate Technical Support / Preventative Maintenance
Ideal's Managed Services is a flat-rate service that helps prevent potential issues and problems before they occur.  We do this by utilizing system tools to monitor your critical devices and provide visibility into your IT environment.  Our certified technicians actively monitor your systems and alert you of any problems, before they occur.  That means an immediate response in minutes – instead of hours.
Our sophisticated system tools and seamless procedures will make sure that your systems are reliable, your data is protected, and your employees are productive.  This response will quickly diminish your need for computer related maintenance services.
Our Help Desk personnel are certified to support all Microsoft Network Operating Systems, Desktop Operating Systems, Office Applications and all versions of Outlook, Exchange Server and SQL Server, as well as Server and Desktop Hardware, Printers, Network Copiers, Scanners, Smartphones and PDA's.
24×7 IT Services:
24×7 Help Desk with Technical Support
24×7 Network Management Services
Monitors critical status of devices and business applications
Remotely diagnoses problems before they occur
Minimize network and device downtime that causes lost productivity
To learn more about our Help Desk Solutions Contact Us at 888-696-1044