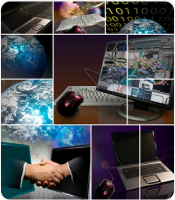 In the "Ideal"World . . . requisitioning, procurement and expense management becomes easier.

Ideal System Solutions, Inc. (ISSI) analysts and solution providers assess your spend management strategies and customize a procurement solution that is innovative, efficient, and will automate and improve your sourcing and purchasing processes. As a single point of access, ISSI can design a faster and more efficient procurement process that will:
Provide greater visibility into procurement information and supplier performance
Negotiate better term contract savings
Increase order accuracy and access to markets
In the "Ideal"World . . .
All spend categories are managed for greater compliance and savings
Your procurement system allows you to aggregate purchases to obtain better prices from suppliers
You will realize processing, marketing and administrative cost savings
One Call, One Provider, One-Up On The Competition
To learn more about our Procurement Solutions please contact us or call 763-255-1877.
Article printed from Technology | Unified Communications | Staffing – Ideal System Solutions, Inc. Minnesota: http://www.idealssi.com